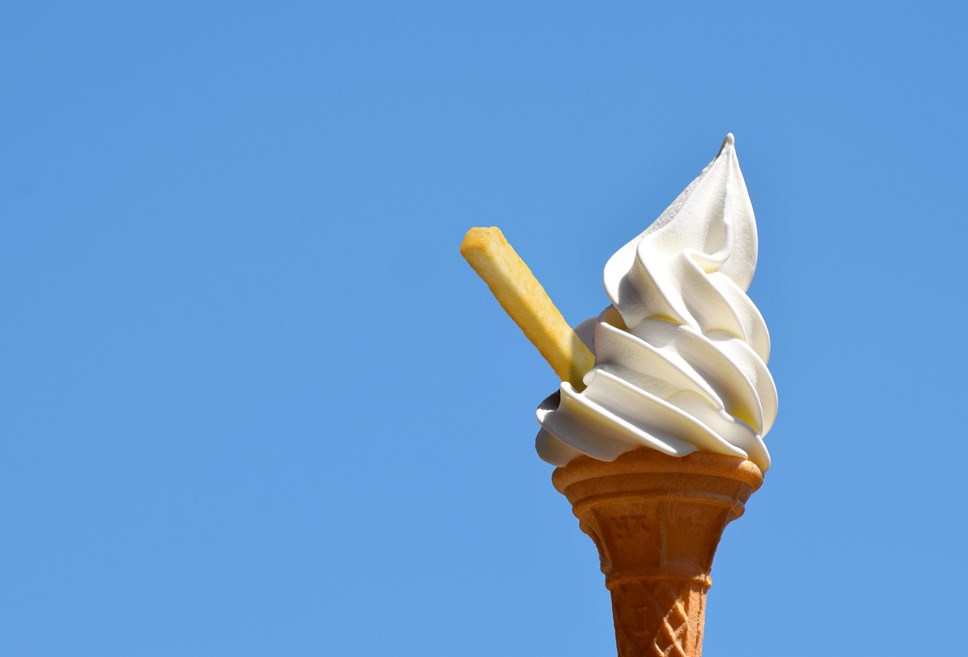 Haven introduces four new 'tastes of the seaside' to its ice cream selection!
From Fish and Chips to Stick of Rocks, there's an ice cream flavour for everyone
Nothing says a trip to the seaside more than the real quintessential British tastes and smells, so much so that Haven has brought them to life in four new ice cream flavours this summer!
From the waft of fish and chips in the sea breeze to the classic sugary taste of sticks of rock, the leading UK holiday company Haven has undertaken research from its guests as to which sensational seaside flavours they want to taste and try in ice creams this year.
The four new flavours of 'Stick of Rock', 'Slushie', 'Fish and Chips' and, yes 'Seaweed' will be on sale in Haven's pop-up Seaside Treats for the summer. So, if you want to cool down on a hot summer's day but still want your favourite seaside treats – then look no further! Whether you want to take a trip down memory lane with our classic sugary sweet Stick of Rock or get taste buds tingling with our mouth-watering Slushie option, there's a seaside scoop for everyone.
"We like to offer our guests a range of new products and flavours each year and following some guest research we've been working hard to see if we could bring their favourite tastes and smells of the seaside to life," said Gerard Tempest, Chief Marketing Officer for Haven. "There's something for everyone to enjoy, and you'll be tempted even by the blend of sweet and saltiness in the Seaweed flavour!"
The pop-up Seaside Treats are available at 10 Haven parks and the new flavours will be out in time for the Platinum Jubilee celebrations – what could be better than the most authentic of British cuisine to celebrate? You'd be foolish not to try it!
Contact Information
Corrie Parris
Notes to editors
-End-
For more information or imagery please email havenpressoffice@haven.com or call 01442 941079
Notes to editor:
Haven: As one of Britain's leading family holiday companies Haven own and operate 41 award-winning family holiday parks throughout England, Scotland and Wales. They offer a full programme of activities and entertainment alongside being located next to some of Britain's most beautiful beaches and brightest resorts, making them a great base for exploring the local area.