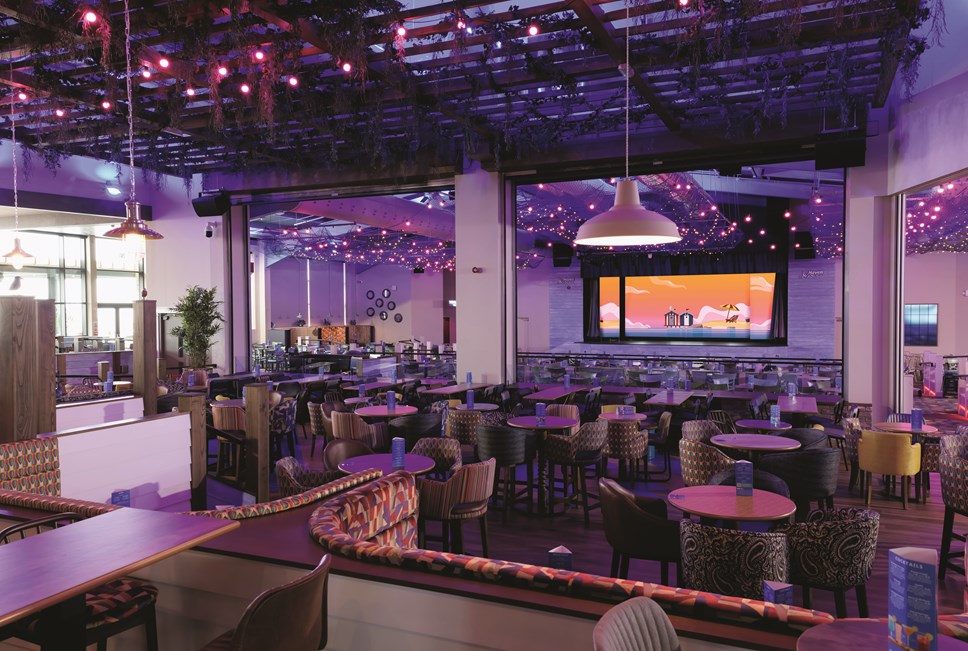 Haven announces over £170 million investment across parks as holidaymakers continue to choose UK staycations ​
Multi-million-pound commitment driven by ongoing confidence in UK domestic tourism market
Blackstone-backed investment will create approximately 500 new permanent jobs
Proposed developments include major entertainment upgrades & new state-of-the-art facilities including Adventure Villages and Marina Bar & Stages
Haven, the UK's leading holiday park operator and a Blackstone portfolio company, announced a commitment to invest over £170 million in 2023 across multiple parks in the UK. The expansion will include new activity and entertainment facilities, as well as an increase in new holiday homes.
The UK staycation market continues to grow, with Haven's December sales seeing an increase of more than 40% YOY and January 2023 the company's best-ever performing January for the sales of self-catered Haven holidays and touring spaces. This multi-million-pound investment will enable Haven to welcome more than three million guests and 25,000 holiday homeowners to its parks in 2023, whilst significantly improving the offering for new and returning families.
The plans will see major entertainment upgrades across a number of parks including Allhallows (Kent), Quay West (South Wales), Thorpe Park (Lincolnshire) and Skegness (Lincolnshire), the first new Haven holiday park to open in over 6 years, after a £24m renovation. All these parks will enjoy new facilities including state-of-the-art Adventure Villages and Marina Bar & Stages and well-known food and beverage partnership brands, offering guests fun-filled days out and great dining experiences on park. Further parks across Haven's portfolio will see smaller upgrades to existing entertainment facilities and activities at Weymouth Bay, Hopton, Craig Tara, Devon Cliffs and more. These timely upgrades come as 70% of individuals interviewed for VisitBritain's Domestic Sentiment Tracker1 in January revealed they were planning a UK staycation in the next twelve months.
Acquired by Blackstone in 2021, Haven has already invested almost £230 million in parks across 2021 and 2022, with a commitment to upgrading and modernising all holiday sites to offer guests an unforgettable holiday experience. This latest investment of over £170 million at Haven, will allow the company to offer a wider range of entertainment concepts and on-park experience improvement for its homeowners and holidaymakers whilst also leading to the creation of over 7,000 new seasonal and 500 permanent jobs across its 41 parks for the year.
Simon Palethorpe, Managing Director, at Haven said: "This investment of over £170 million builds on the £230 million we have spent between 2021 and 2022 to improve our parks and we're thrilled to be rolling out new entertainment facilities across Haven parks in 2023 as a result. With the continued demand for family staycations, the Adventure Villages and Marina Bar & Stages are a great addition to our offer, providing even more fun for guests and owners at incredible value".
Lionel Assant, European Head of Private Equity at Blackstone, said: "We continue to be strong believers in the UK holiday sector and the growth of the staycation market, as demonstrated by the significant capital investment into Haven for 2023, which in 2022 attracted more than 2.5 million visitors. These ambitious plans build on this conviction and will see meaningful upgrades to holiday parks across the country, attracting new and returning families, whilst helping to create over 500 local jobs throughout the UK regions."
Contact Information
Kate Backhouse
Notes to editors
With extensive development planned across the country, here is a roundup of some of the biggest investments due to take place in 2023:
Marina Bar & Stages
Marina Bar & Stages offer the very best in live entertainment and a modern space to eat and drink. The existing Showbar entertainment space at Quay West will undergo a huge makeover and upgrade in facilities.  ​  
Marina Bar & Stages

Park

Location

Allhallows

Kent

Thorpe Park

Lincolnshire

Skegness

Lincolnshire
Adventure Villages
The Adventure Village has been introduced to five parks since 2019 and as part of Haven's continued investment, elements of the course will now be added to a further two parks in 2023 to complete the full experience.
Adventure Villages provide state-of-the-art outdoor facilities for all the family. Guests can experience the aerial adventure course, and The Jump – a six-metre-high freefall experience onto an airbag. A selection of food and drink bars will also form part of the village experience.
Adventure Villages

Park

Development

Location

Burnham-on-Sea

Seaside Treats
Box Bar
Outdoor Stage

Somerset

Weymouth Bay

Aerial Adventure
Outdoor Stage

Dorset