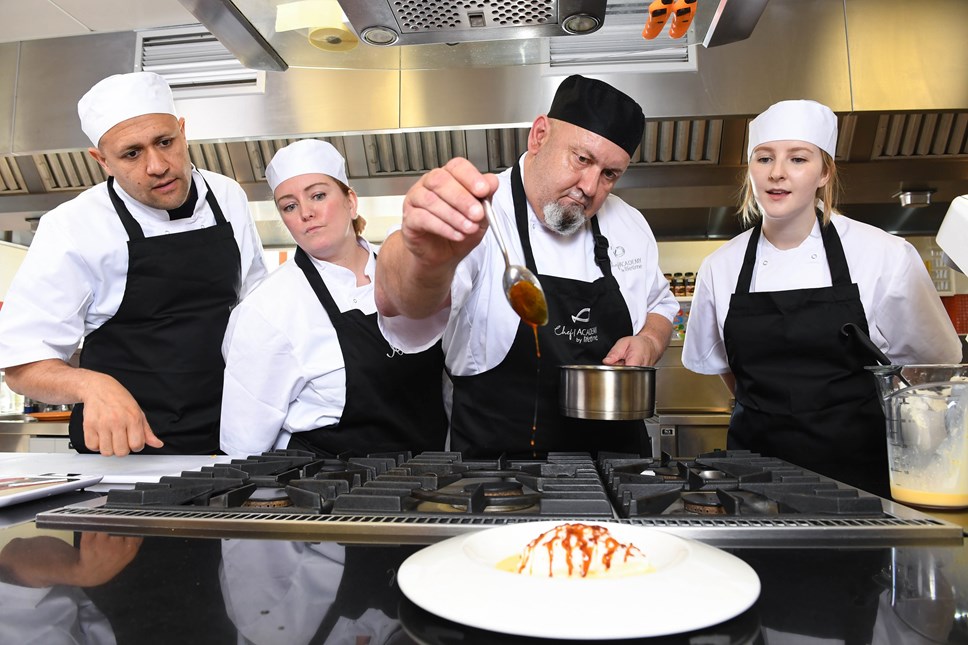 Budding chefs receive chance to carve out a culinary career with Haven Chef Academy
Haven introduces an incredible opportunity for budding chefs to receive on the job skills with the new Haven Chef Academy.
Leading UK holiday park company Haven is introducing an incredible opportunity for budding chefs to receive on the job skills and experience training as part of its new Haven Chef Academy.
This new training academy will provide a fantastic job and fundamental learning opportunity for 200 specially selected trainees who will be inducted into an 18-month development programme with access to world class kitchen facilities, working alongside professional chefs as well as having a personal talent coach and mentor. Once initial training is completed, trainees will be placed at one of Haven's coastal parks across the UK to embark upon priceless on-the-job training.
"This is a fantastic opportunity for anyone who is eager to get into the food & beverage industry," said Anne Blyth, Talent Director at Haven. "This carefully curated programme will be hugely beneficial to all those selected, giving applicants the tools they need to begin a fantastic career and get that essential on-the-job training which is very hard to come by these days".
Successful applicants will start their time at Haven Chef Academy with an initial accelerated eight week learning programme that will provide them with a sound start into the industry with several tailored masterclasses and live demonstrations leading into an on-the-job learning structure. The selected trainees will be lucky enough to be earning whilst learning at one of the best places in the leisure industry – plus they will gain a professional industry recognised apprenticeship qualification through Haven's training partner Lifetime.
"Emerging out of several lockdowns where the appetite for jobs have been slim, this is an immense opportunity for those who are struggling to get back into the hospitality industry," said Joe Hurd, celebrity chef and Lifetime Ambassador. "These opportunities are hard to find and as no prior experience is needed applications are open to all who are hungry to start their culinary career and gain from the expert tuition on offer."
Applicants can apply here: https://bit.ly/3vIrWNu with the first cohort of trainees beginning training from late November 2021.
Contact Information
Louise Sterling-Jackman
Notes to editors
-End-
For any more information or imagery please email havenpressoffice@haven.com or call 01442 941079
Notes to editor:
Haven: As one of Britain's leading family holiday companies Haven own and operate 40 award-winning family holiday parks throughout England, Scotland and Wales. They offer a full programme of activities and entertainment alongside being located next to some of Britain's most beautiful beaches and brightest resorts making them a great base for exploring the local area.